The Australian Energy Regulator (AER) wanted to overhaul its energy comparison website to reflect changes in the marketplace and in legislation. In particular, they wanted to encourage customers to compare energy providers and change providers if they found a better deal.
Briarbird was commissioned to conduct co-design with customers and stakeholders, develop and test prototypes with customers, then document the design and rationale.
We saw that there was a lot of complex information involved in comparing energy prices and deals. We recognised the need to break down the task into easy steps, and make sure the right amount of information was given at the right time, in plain English.
The project featured a two day co-design workshop which involved ideation, journey mapping and rough prototyping by a group of customers and stakeholders. It was important to spend time making sure we got the detail right.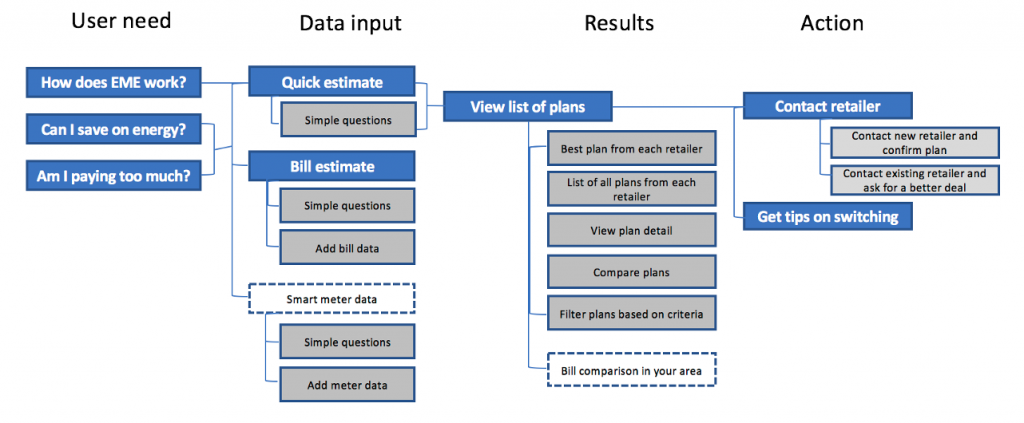 The project also involved conceptual prototyping in PowerPoint and wireframe mockups and testing online and face-to-face. We took a mobile-first approach to make sure the site would meet user needs and to focus attention on the core interaction and tasks required for success.
Our design was subsequently implemented in 2019.