Consumer Affairs Victoria wanted in-depth research to help it move to a more user-centric approach when communicating about rental rights and responsibilities to the public.
Briarbird and The Evolved Group undertook the research and analysis of the situation and needs of renters a cross private rentals, caravan and residential parks, and in rooming houses.
The research was held across Victoria and involved over 50 paired interviews with renters, followed by a survey of 1300 renters.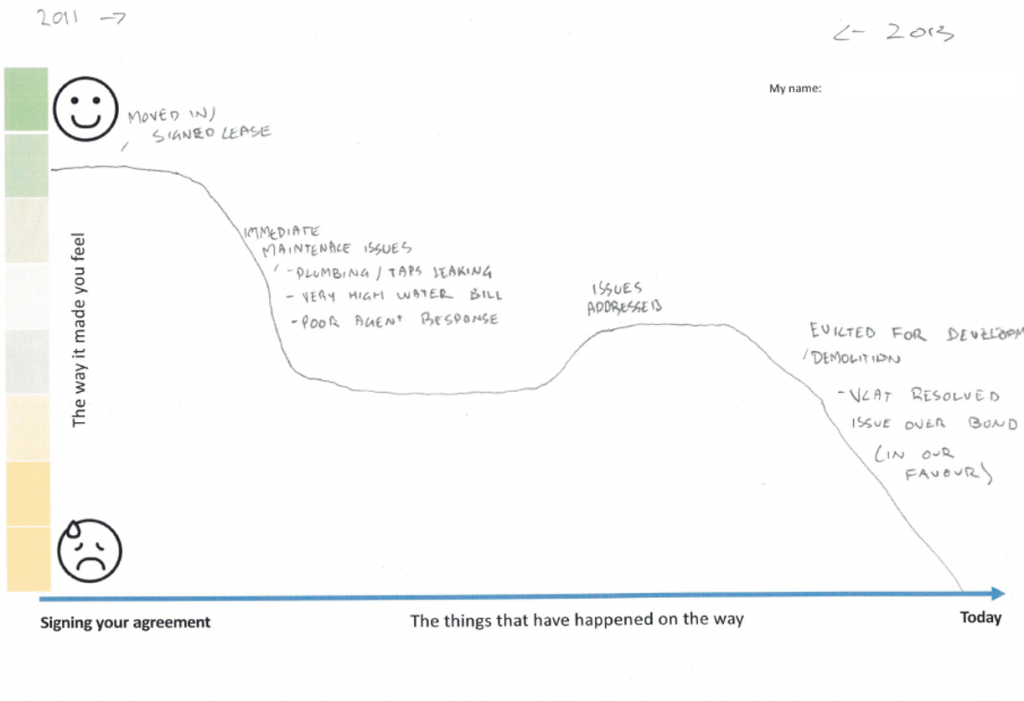 In our findings we defined user personas and customer journeys through the cycles of renting. The large scale survey enabled us to quantify the key issues.
We found that renters had a commonsense approach to understanding their rights and responsibilities, and would seek advice and help only when needed. Like the rest of us, they don't read the manual first.
We found that renters dealt with issues in four different ways:
Reluctant renters (over a third) – avoid any conflict and put off taking action
Passive renters (about a sixth) – accept that problems occur but aren't really motivated to do anything
Active but incapable renters (about a sixth) – who want to act but are unsure where to get help
Active and capable renters (over a third) – who know how to act and where to get support when they need it.
One of our most interesting findings was that the happiness of someone's rental experience relies almost solely on a combination of:
Responsive of the real estate agent when issues occur
Willingness of the landlord to undertake maintenance
Age of the house – the older the house, the more maintenance, the more issues.