The Knox City Council (KCC) website is central to Council's online customer service, marketing and community engagement in the municipality of over 160,000 residents.
Council decided, as part of their extensive digital transformation program, that it was time for the website to be completely overhauled in order to meet current and future community and business needs.
Briarbird was engaged to undertake in-depth research and UX design.
Briarbird exceeded all aspects of our brief, delivering high-quality research and design. Research was thorough, delivered on schedule, and within budget. As the senior project manager leading this initiative I will not hesitate to recommend Jonathan and the team of UX experts from Briarbird to assist with similar projects.

Rick Rigoni, Senior project manager, Knox City Council
Our scope included the website, a trial suite of online services and the staff intranet.
We completed a detailed analysis of the current website, including an extensive public survey and focus groups with various audience segments.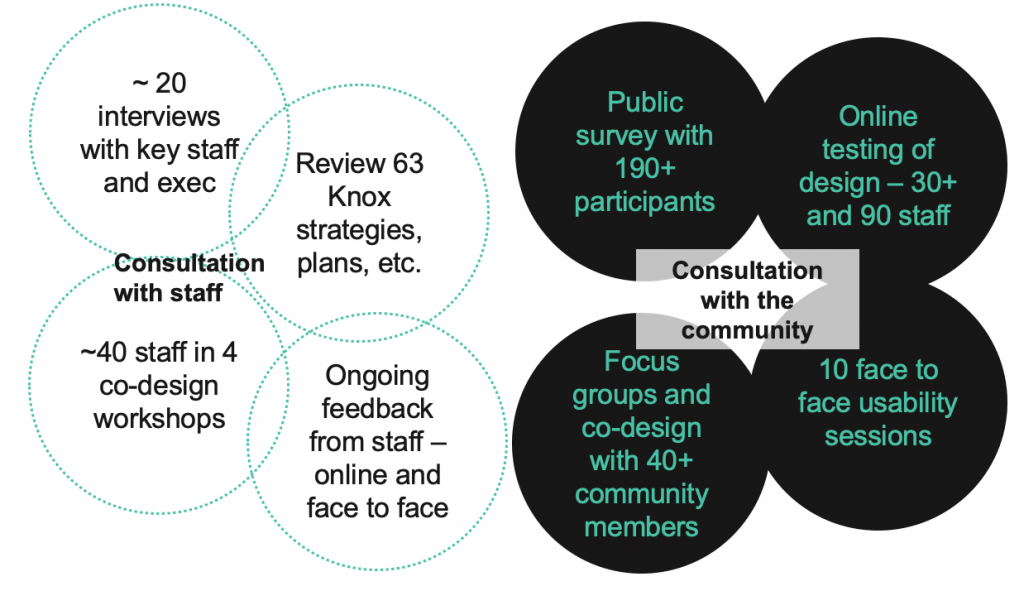 We examined background, current issues and business objectives in a series of interviews with stakeholders across the organisation. We undertook one-on-one usability testing and community focus groups. We also held workshops with staff to better understand their needs and to co-design the future state for the website.
Based on this research, we designed the user experience, then validated this with further community and staff testing. The complete UX design included:
Personas and user journey maps
Information architecture
Visual concept and page designs (based on initial wireframes)
Detailed user stories, requirements and specification